The First Systematic Integration
of Tarot and Astrology: Etteilla's
Correspondences and Divinatory Method


APPENDIX F: LIZ HAZEL'S TAROT LAYOUT

Reading for: Liz Hazel
Date: January 22, 2002

Question: How can I best proceed in my work for the next several days?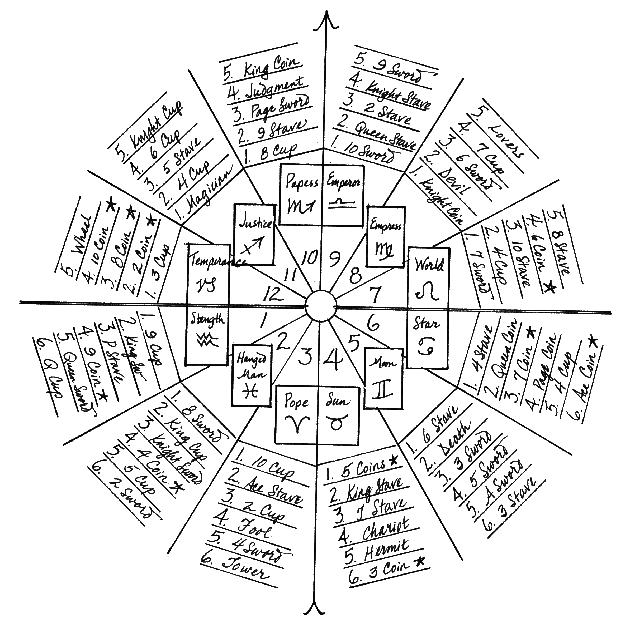 Question-related house: 6th
Question-related planet: Mercury
Querent indicator: The Moon





---

NEXT PREVIOUS CONTENTS SOURCES WEBMASTER HOME

---


Copyright © 2003 Elizabeth M. Hazel & James W. Revak. All rights reserved. (10/25/03).